Well the thing is I got another tag...and I have to write 7 things which you don't know about me..... :(
Very very difficult but what to do ... what to do... So here you go
Anu
.....
I tried my hand at writing a shioem.... a new form of poetry... hope you guys will like it :P
Talk to all
Befriend a few
Seriousness is what you notice...
But am mischievous to the core
Love the fun around me
Yet seek the silence more
Love to listen
But take in not more than I want
Am present physically
Mentally am somewhere else
Am emotional
But show it to none
Faces and events.. I remember....
But what they talked... I don't recollect
Now to tag some so that they also break their heads :P like I did mine.....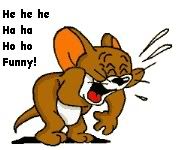 P.S If you googled for Shioem.... hee hee I tricked you :) Thats my own finding Shilpa + Poem = Shioem hee hee..... .